Categories
Blog
Lifestyle
7 Ways Your Male Best Friends Influence Your Life
Best friends and friends, in general, are so important in our lives. I mean, it's as the psychologists say humans are social animals. We need people even if many times we try to convince ourselves that we don't. Every friendship we have is different and unique in its own way. There are however some trends that can be seen amongst friendships. For example, how male best friends influence life. Usually, there is a trend amongst us girls that we all know came from our male best friends. Now, some of you might have experienced this with your female or non-binary friends, which is totally cool. However, this mainly is an appreciation to our male best friends.
So, how do our male best friends influence our life?
1. Making you weirdly comfortable with gross things
I feel like this is the one thing that truly comes from having male best friends. They have no filters, they will talk about anything at any time. I feel that as women, society teaches us to not always speak our mind. Men, however, are taught the complete opposite. That is changing a lot more now, but male best friends make you feel like a hygienic saint most times. It's also really funny to see that the humor of 8-year-old boys to adult men hardly ever changes. I can't put it out on a public platform, but I am sure most girls know what I am talking about.
2. Having a much more no s**** given attitude
Most of these things do come down to the manner in which society influences gender roles. Which is horrible, but the truth is, we always are influenced by those around us. I know many females that are also incredibly no s***** given. But for men, it has been more natural since that's what they are taught. But my male best friends have definitely made me learn the power of just not giving trivial things any attention.
3. Male best friends influence your vocabulary big time
The truth about life is you become the 5 people you are closest too. Hence, it is extremely important to be close to people that help you grow as a human being. Additionally, male best friends completely change your vocabulary. Just go through the things you say on a daily basis, you will realize a lot of your everyday vocab comes from your male best friends.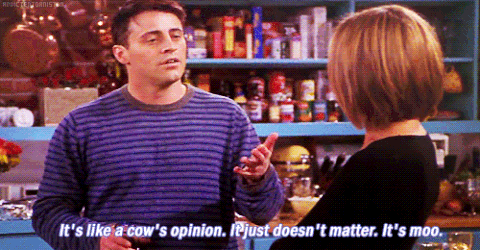 4. Helping you understand your male partner better
Having a male perspective while in a relationship with a male can be very helpful. Your male best friends will help you see certain situations from the perspective of your male partner. However, girls, your male best friends, your partners should NEVER make you change yourself. It can be beneficial to understand them better and be empathetic but in no way should that mean you should change yourself. Society puts enough restrictions on women for anyone to add to them.
5. Being brutally honest about when it's time to let go
One thing that most male best friends do that can be hurtful is tell you the truth about your relationships. Sometimes we try hanging on to people who are damaging us. As women society has taught us to be the "moms" in the relationship and be more "understanding." And sometimes we do require male best friends to tell us that we need to let go. Honestly, some female best friends are honest in this way too,  but I have definitely seen it more with my male best friends. On a personal level, one of my male best friends helped me get out of incredibly toxic relationship years back.
Let's also look at the manner in which Nate tried to get Serena out of this incredible toxic relationship. She didn't listen, but you get the point. Also, any Serenate shippers here?
6. Hyping you up so much
My male best friends make me feel like such a goddess at all times. Honestly, all of your best friends should be hyping you up regardless of their gender. This really defines a friendship, the amount of happiness the people can bring to your day and your life. So, the hype of our male best friends is honestly a blessing.
7. Teaching a bunch of random facts
Male best friends tend to share the most random things with us. I remember a conversation with my male best friend regarding ducks and their sexual organs. I also learned a lot about quantum physics through that best friend. It's amazing how thought-provoking friendships can be. The truth is, the male best friends might be teaching us random things, but we are learning something. We should always be amongst people that help us grow as individuals.
Like here's a physics video my friend made me watch.
So, basically, the manner in which male best friends influence our life is by making us happier, more knowledgeable, more understanding, and a bit more spontaneous. Honestly, our female best friends can do the same but this was an appreciation for the males in our life.
We do want to mention that we are in no way supporting or creating any type of stereotypes, these points are based on personal experiences and can be different for any and all individuals.
Keep loving and appreciating the people in your life.
XoXo,
TheQueen.